Scent Doctor® - Your Scent Marketing Specialist
Create a beautifully fragranced business for your staff and customers
The Scent Doctor® is the perfect companion where a pleasant fragrance is required, without specific deodorisation.
With a range of scents to select from, you can choose just the right scent for your target market.
The Scent Doctor® is an ideal solution for:
Hotel lobbies / foyers
Large public spaces
Reception areas
Customer interaction points
Common areas
The Scent Doctor® air fresheners can be used stand-alone or integrated into your ducted air conditioning system.
If the area you are looking to fragrance has existing odours, we recommend our Odour Neutralising Vapour systems – available in the Odour Doctor® and Garbage Doctor® product ranges.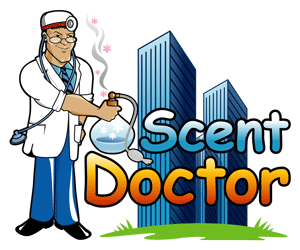 For more information on the Sent Doctor® fragrancing and scent-marketing solutions, please contact our team on 1300-ODOURS (1300 636 877)